The FOSSASIA Summit started today!
I was looking forward to some of the talks today, and I also got to meet many people.
I liked these two talks the best:
How Grafana Labs builds and sustains communities by Richard Hartmann: Particularly insightful as I have first-hand experience in building open source communities. I also got to meet and talk to Richard afterward about prioritizing community even when you want to monetize with your paid products.

What the AI revolution means for Open Source, Open Tech and Open Societies by Frank Karlitschek: The talk presented an interesting way to evaluate AI models by their "open source-ness." The talk also showed examples of AI models open to different levels.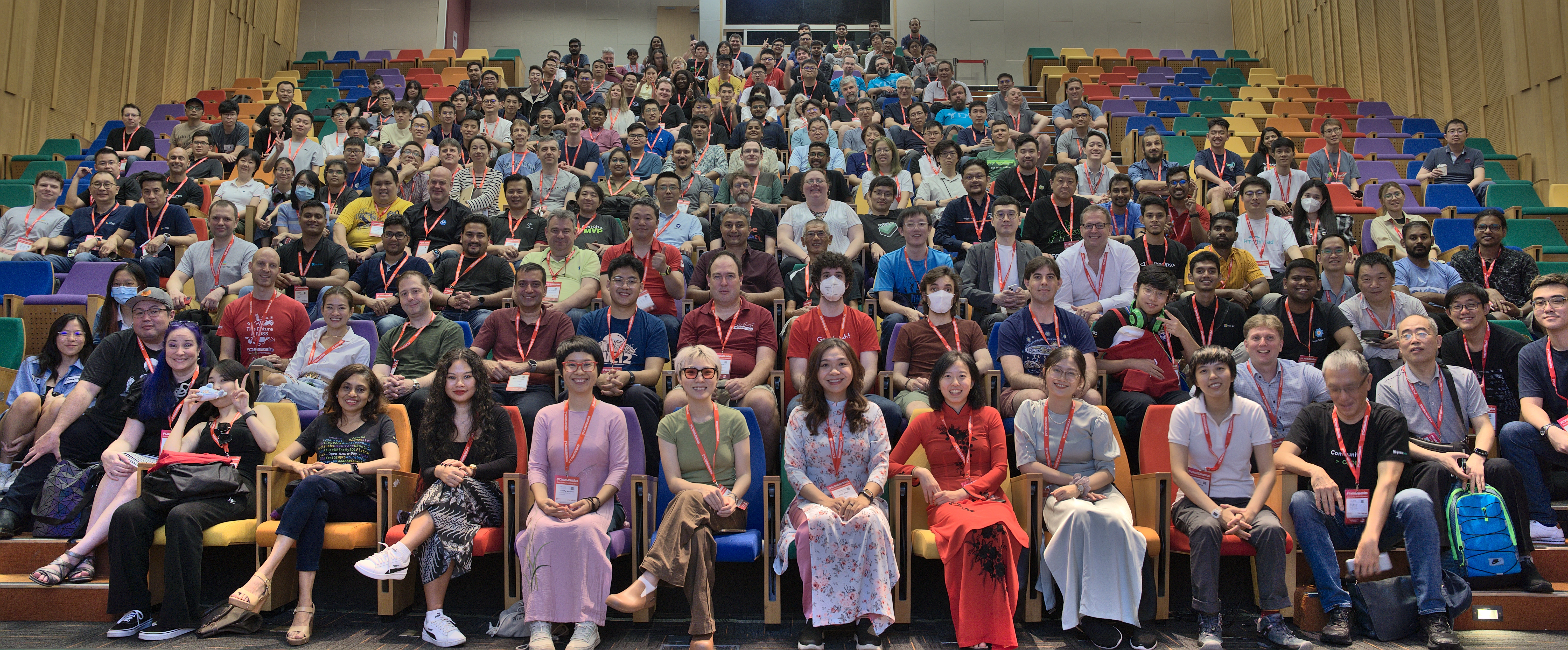 We also had the best food and beer, like you always do in Singapore.
I'm always surprised by what the open source umbrella brings to conferences. Today I met someone working at an organization that facilitates projects that build open hardware for science, like open source microscopes.
I also felt like the conference had a good representation of people from different parts of the world. It also feels like the correct size. It is big enough to bring a lot of ideas under a roof but small enough to make it easy to meet new people without being overwhelmed.
Tomorrow I will spend most of my time meeting people and working on my talk for Saturday.