Yesterday I got to meet APISIX PMC member Lien Li over dinner. It was a fun meeting.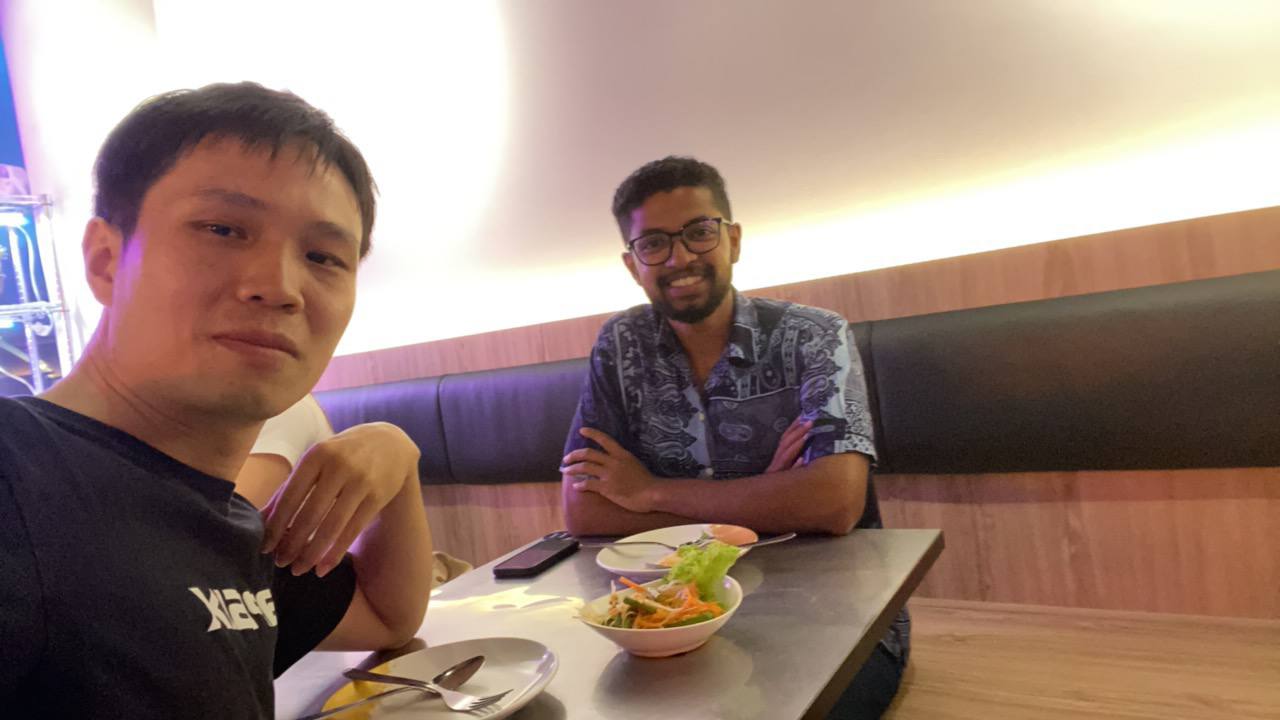 Singapore really lives up to its title as the "garden city." It is perhaps the greenest city in the world, and you can feel it.
Living here would be peaceful. You can work in the morning, take a break and walk in the park. In the evening, you can hang out by the sea and have a relaxing time. And with the best public transport system in the world, you don't have to worry about being stuck in traffic.
In the next week, I will be working from Singapore. If it feels good, I may consider moving here in the future. Living in a city without being stuck in a concrete jungle would improve my life.
I checked into a hostel today. I have a bed in a dorm. It is cheaper, and this is where I will be staying for the next five days.
I plan to go for a walk by Marina Bay in the evening and see the F1 street circuit.